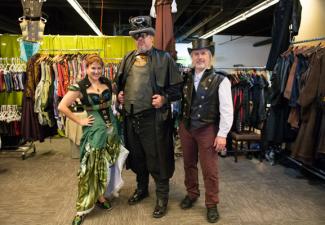 The Dealers Room is live at online.arisia.org/dealers.
Access to the Art Show and Dealers Room is open to everyone (no membership is needed)
Looking for something special? Have a little time to do some shopping between scheduled events? You'll find all sorts of interesting books, magazines, T-shirts, videos, posters, jewelry, artwork, sculpture, costumes, games, and much more for sale from Arisia's Dealers.
A list of dealers in the Dealers Room can be found here.